As a homeowner, the views you enjoy of your backyard, neighborhood, or city skyline might be a favorite aspect of your home. So why not replace your windows with these beloved sceneries in mind? Whether you are beginning a full renovation or replacing just one window, adding view-oriented windows in strategic locations can make a noticeable difference in the overall feel and brightness of your home.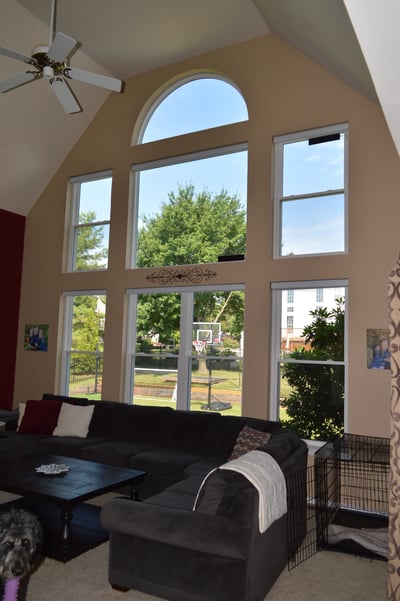 SoftLite offers a broad assortment of window styles in colors and finishes that will suit any home's appearance. Plus, when you choose SoftLite, you can find comfort in knowing you are selecting the highest quality of windows regarding energy efficiency and performance. Easily become an interior design pro by discovering which residential replacement window is best for displaying your gorgeous view.
Picture Windows: Frame the World
Picture windows are usually oversized to take advantage of scenic outdoor landscapes. When thoughtfully positioned, they can dramatically improve the attractiveness of your space in ways solid walls cannot. Since picture windows are fixed-lite (non-operational), air and moisture do not easily penetrate through the seal, making them one of the most energy-efficient windows available on the market.
Our picture windows are also highly customizable. From custom-built shapes to unique color and glass options, picture windows are ideal for capturing and framing your favorite view.
Bay or Bow Windows: Get the Best of the Outdoors
Bay and bow windows are easily recognizable as they consist of three or more window panels. Their popularity can be attributed not only to how stunning they appear but the additional space and natural light they provide. While both of these classic designs are projection windows, each style is unique in its own way.
The main difference between these styles is how much they push out from a wall – bay windows are more pronounced, while the bow is slightly more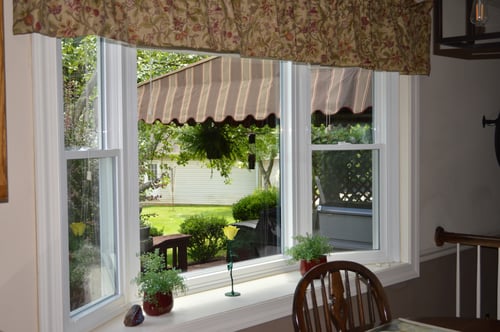 rounded. While you can customize this style, the typical configuration consists of a picture window in the center with two casement or double-hung windows on either side for ventilation.
Regardless of selecting a bay or bow window configuration, both frame panoramic views to give you a feeling of being outside. Let your imagination run free (and embrace the outdoors) with bay or bow windows from SoftLite.
Casement Windows: Let in the Sun
For those looking to have it all, like showcasing an expansive view, brightening a room, and increasing ventilation, casement windows are an excellent choice. This versatile design offers the clean lines of a picture window while extending out to a full 90 degrees. With our low-profile, easy-to-operate handle mechanism, casement windows are an ideal option for above cabinets, countertops, or places that are slightly more difficult to reach.
Not only are these windows beautiful and easy to clean, they also allow for unobstructed visibility, beautiful views, and added charm.

The SoftLite Difference
SoftLite windows can give that extra something special to a room – in more ways than one! In addition to our windows being the perfect frame for your view, all of our windows feature a wide array of benefits to enhance comfort and peace of mind, like energy-efficient features and lifetime warranties. Start thinking about what kind of window designs you'd like to use to capture your scenery, and contact a SoftLite dealer to begin.